Main Content
Sarasota
Luxury Real Estate

Matching home styles to lifestyles since 2010.

Davida McDonald holds unrivaled status as Sarasota, Florida's preferred Realtor® in the luxury real estate market. Whether she is scouting waterfront homes on Siesta Key, or listing an equestrian estate in Saddle Creek, she is a hands-on, knowledgeable, and tenacious partner for her clients. Davida's love of all things Florida, from watersports to exploring the everglades, inspired a thriving career of helping other Floridians find their dream homes, and is the reason many of her clients are life-long friends.
Licensed in 2010, Davida has worked in the real estate industry since her teen years, where she was experienced in property management and investor relations. Year over year, Davida consistently maintains her status as a multi million dollar producer. Today, she is part of Coldwell Banker, the Number 1 Real Estate Office in Sarasota and Manatee County, with over $1 billion in closed sales volume in 2020.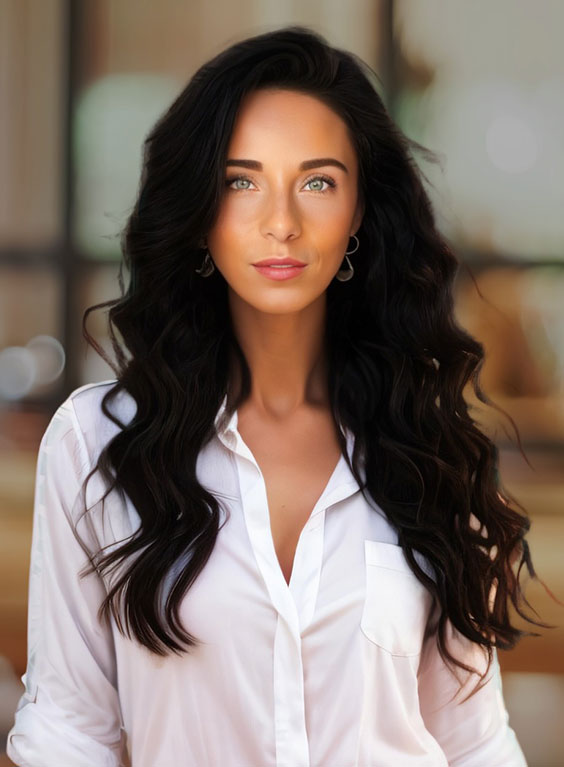 The Assurance of
True Authenticity
Authenticity is more than a personal value. It means showing my clients transparency, consistency, and integrity. "The privilege of a lifetime is to become who you truly are" - Carl Jung.
The Value of
Local Expertise
Sarasota and the surrounding areas continue to evolve. These changes come with potential benefits and downfalls in your decision to sell or buy. Staying on top of local news, demographics, and changes is the key to giving you the service and attention you deserve as my client.
The Exclusivity of
Custom Marketing
Real Estate is not a one-size-fits-all when it comes to marketing. Your home is unique and therefore demands the exclusivity of distinctive marketing. Teamed alongside Coldwell Banker Global Luxury, you receive the industry's most innovative technology, influential social media presence, and an unrivaled local and global recognition.
$1+ Billion
in sales
in 2020, 2021 & 2022
#1 Office
in Sarasota and Manatee County
on Google, Facebook, and Zillow
04
The
Lifestyle Collection
Are you ready to elevate your lifestyle? Whether you're buying your next family home or investing in a peaceful retreat for friends and family alike, Sarasota, FL offers you the most luxurious homes that match even the most exclusive lifestyle. Varying from elaborate Coastal Estates and Condos that overlook Sarasota Bay, the Gulf of Mexico and the Intracoastal Waterway, to expansive Equestrian/Country Ranches just East of I75. If you have the vision, I have the expertise in making your vision a reality.
05
Lifestyle
Coastal Collection
06
Lifestyle
Country Collection
Sarasota is filled with exquisite neighborhoods that are certain to meet the lifestyle of even the most discerning buyer. From waterfront properties on our beautiful barrier islands, acreage/equestrian estates just east of I75, golf communities, private club developments, and gated communities.
10
Follow Us
We're Social
Davida was the shelter in the storm in this crazy market. She has clearly put in the time to perfect her talents in the Real Estate Industry. We made the choice to sell our high-end investment property on Siesta Key and hired Davida after interviewing several agents. Her marketing was completely unique and really stood out from others we interviewed and she actually took the time to be present during the entire process. She handled things with complete control and professionalism. The best part about her was her negotiation skills in the heat of the moment. Davida was direct and straightforward at all times which was refreshing, to say the least. She was a true pro and we made the best choice possible in hiring her.

Val

We met Davida in June of 2015 when we flew out here to buy a home. We found our new home two days before we were to head back to California. As it was a short sale, she kept us informed during the whole process, which sometimes got very disheartening. As she worked tirelessly during the negotiations, she also kept our spirits lifted and not give up hope. She was very professional in her dealings with the seller's agent as well as with us. It was a wonderful day when we got to sign contracts. We would recommend Davida highly!

Bought a Single Family home in 2015 in Sarasota, FL.

Davida was such a pleasure to work with! Very efficient, knowledgeable, and personable! She was always available and very conscientious about our needs! Would definitely refer her at any time!

Traceybroden4

Davida took us to quite a few homes to review, and we discussed each option. We put in offers, but the home that we finally bought is the perfect fit for multiple reasons. It was a really long, drawn-out process because of certain issues with the home itself, but Davida was there for us every step of the way. Davida was integral to our home buying process, and even though it was really stressful she kept an upbeat attitude and stayed positive. She advised us on all aspects and we could not have done this without her.

Starfrost Bear

Davida sold me my first home. She was very professional, ahead of time, and met all our deadlines. She gave selfless advice and did much-needed undercover work to find me the right home that fit all my needs. Honest, trustworthy, and discerning. To top it off she seems to thoroughly enjoy her job! I give her an A++.

Bought a Condo home in 2015 in Sarasota, FL.